notre terre - NASA - our earth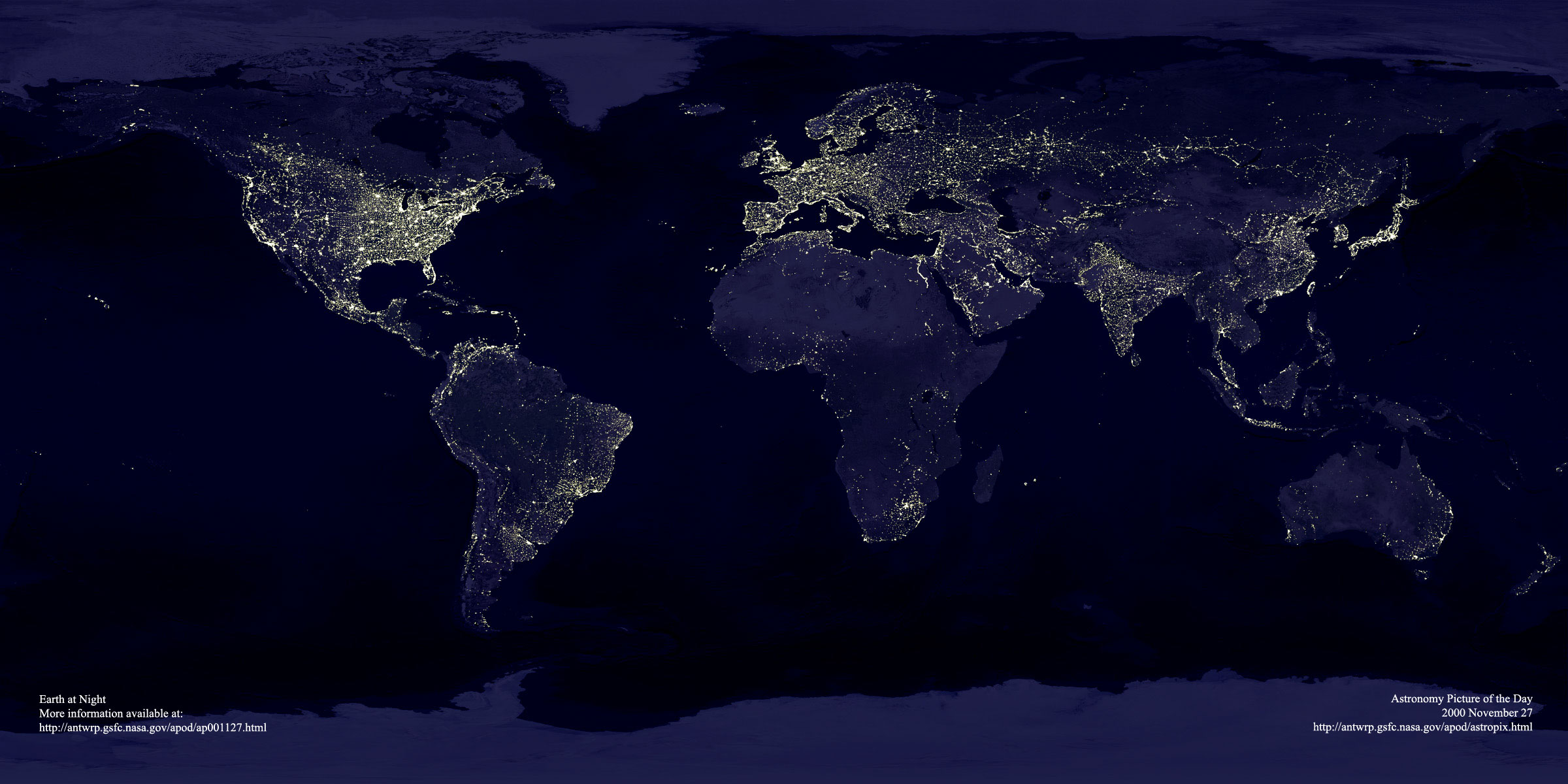 Les lumières de l'activité humaine brillent dans l'image nocturne de la terre (2016)
Lights of human activity shine in the image of earth at night (2016).
Une vue du trafic aérien en 2010 autour du monde sur une période de 24 heures.
A view of air traffic in 2010 around the world over a period of 24 hours.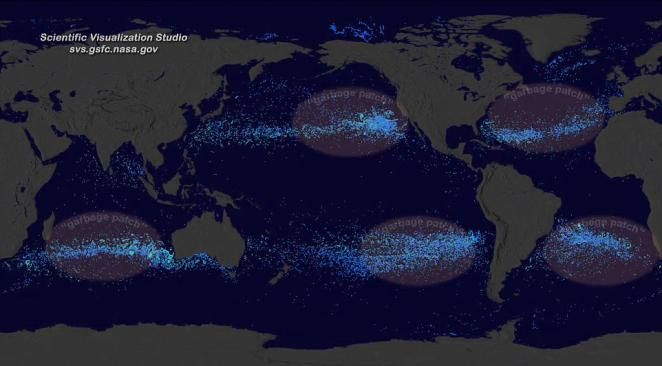 En 2010, entre 4,7 et 12,7 Mt de plastique flottaient sur les océans de la planète (estimation pour 2025 : 155 Mt !).
In 2010, between 4.7 and 12.7 Mt of plastic floated on the world's oceans (estimate for 2025: 155 Mt!).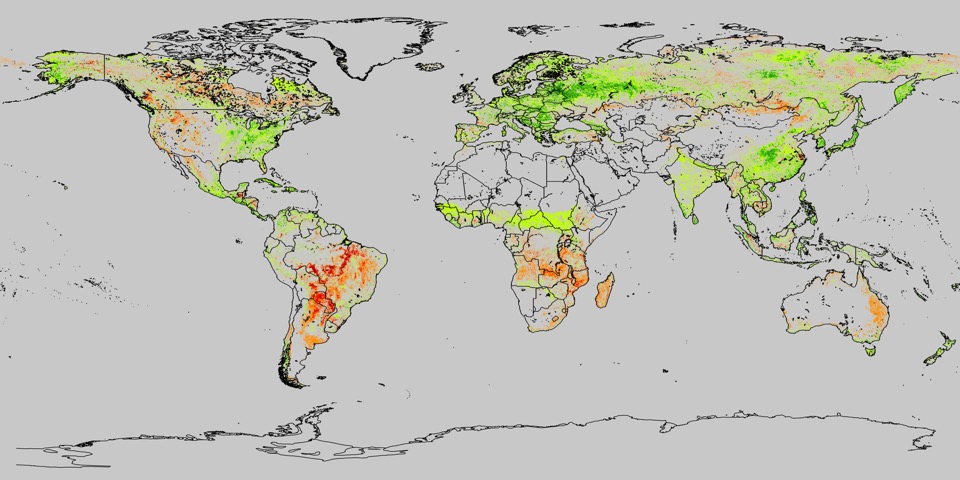 Carte de la perte (rouge) / du gain (vert) global en arbres depuis le début des années 1980.
Map of global tree loss (red) / tree gain (green) since the early 1980s
Fréquence annuelle des incendies (pixel rouge à blanc pour jusqu'à 30 incendies par 1000 km² par jour).
Annual fire frequency (red to white pixel for up to 30 fires per 1000 km² per day).
L'évolution de la banquise arctique au cours des 30 dernières années (glace âgée de plus de quatre ans en blanc, de moins d'un an en gris clair).
The evolution of the Arctic sea ice over the last 30 years (ice more than four years old in white, less than one year in light gray).
---